Malaya : Johor - Sultan Ibrahim's Diamond Jubilee (MNH)
Condition
Mint Never Hinged - Extra Fine
159
Standard Stamp Catalog of Malaysia, Singapore & Brunei
Malaya : Johor - Sultan Ibrahim's Diamond Jubilee (MNH)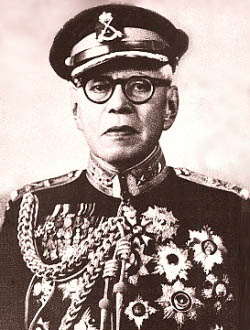 Sultan Ibrahim Iskandar ibni Abu Bakar
or Sultan Ibrahim II,GCMG, GBE, (17 September 1873 – 8 May 1959) was the 22nd Sultan ofJohor, in Malaysia. He was known as one of the richest men in the world during his reign.
Wan Ibrahim was born 17 September 1873 in Istana Bidadari, Singapore, and received his education at a boarding school in England during his formative years. He was appointed a Second Lieutenant of the Johor Military Forces during his teenage years and was formally installed as the first Tunku Mahkota of Johor on 23 May 189 and was brought to Europe by his father where he was being introduced to the European royal families.
Tunku Ibrahim was proclaimed as the Sultan of Johor on the day of Abu Bakar's burial on 7 September 1895, while his one-year old son, Tunku Ismail was proclaimed as his heir-apparent. A formal coronation ceremony took place on 2 November 1895.
The following text must accompany any text or photo taken from this page and limited use for non-commercial purposes only.

Texts and Images were taken from and courtesy of Exonumi.com
URL: http://www.exonumi.com/publish-SP.1.905

| | |
| --- | --- |
| Disclaimer : | Exonumi does not responsible to verify the information and therefore has no legal standing. Visitors are encouraged to take precaution and do own's due diligence study before relying on the provided information. |