President Barack Obama's Visit to Malaysia (2014)
Front Inscription
Special Commemorative Cover President Barack Obama's Visit to Malaysia
Condition
Mint Never Hinged - Extra Fine
MYMAL.2014.ENV1
Exonumi Stamp Catalog
President Barack Obama's Visit to Malaysia (2014)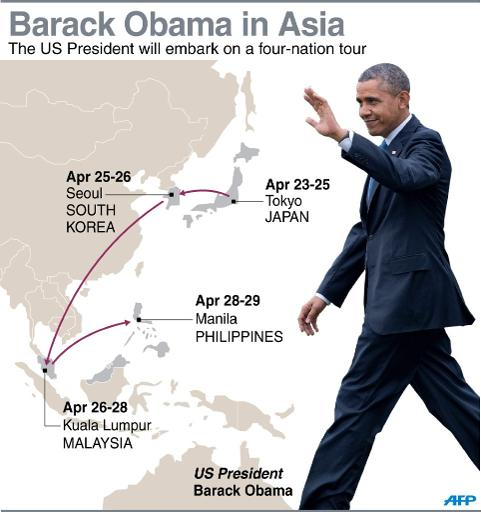 In conjunction with United States of America's President Barack Obama's visit to Malaysia on 26 April 2014, Pos Malaysia issuee a limited special commemorative cover which was on launched on 26 April 2014, but only available for sale on 28 April 2014.
A total of 25,000 special commemorative covers bearing the picture of Obama shaking hands with Prime Minister Datuk Seri Najib Tun Razak, were sold to the public at RM2.50 each at Pos Malaysia outlets nationwide.
President Barack Obama on Saturday opened the first visit by a U.S. president in nearly half a century to Malaysia, the third stop on Obama's weeklong goodwill trip through Asia.
The following text must accompany any text or photo taken from this page and limited use for non-commercial purposes only.

Texts and Images were taken from and courtesy of Exonumi.com
URL: http://www.exonumi.com/publish-SP.1.764

| | |
| --- | --- |
| Disclaimer : | Exonumi does not responsible to verify the information and therefore has no legal standing. Visitors are encouraged to take precaution and do own's due diligence study before relying on the provided information. |