Straits Settlements : King George V - Letter Card (1928) Uprated by 1¢
Country
Straits Settlements
Front Inscription
LETTER CARD STRAITS SETTLEMENTS
Printer
De La Rue & Co, Limited
Condition
Mint Never Hinged - Fine
1
Higgins & Gage World Postal Stationery Catalog
L1
Standard Catalog of Malaysia, Singapore & Brunei : Revenue Stamp and Postal History
Straits Settlements : King George V - Letter Card (1928) Uprated by 1¢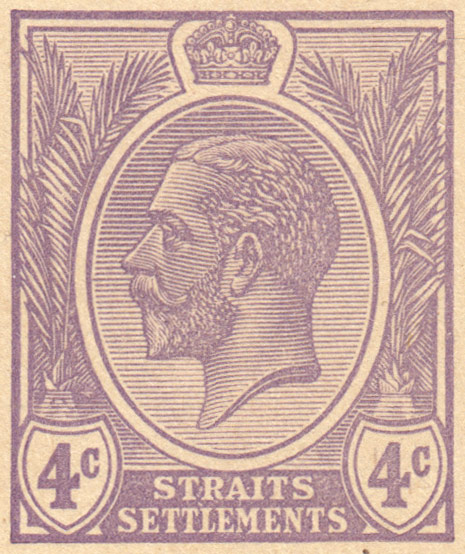 Indicia of
King George V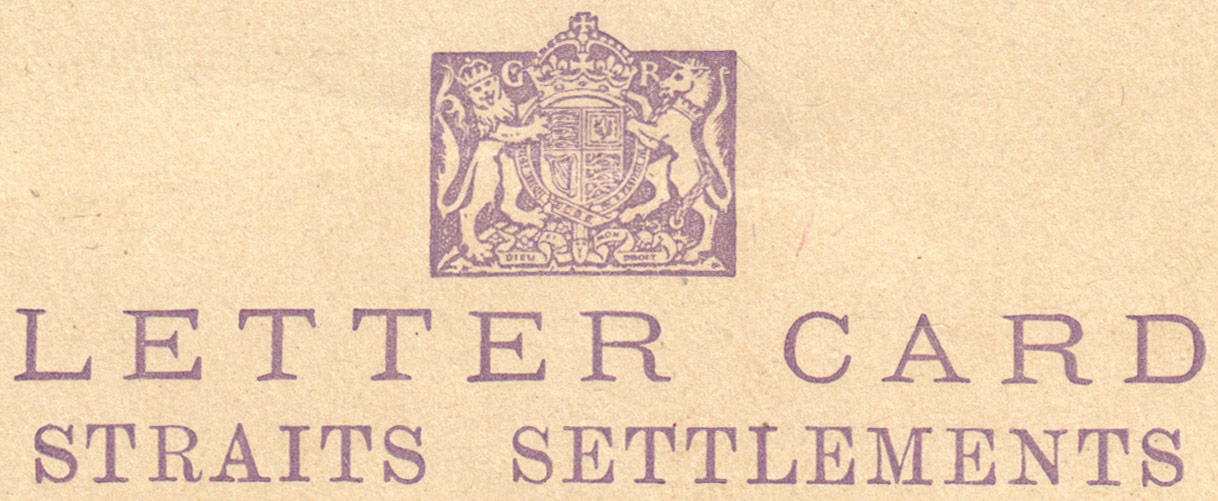 OBVERSE
LETTER CARD
STRAITS SETTLEMENTS

TO OPEN THE LETTER CARD, TEAR OFF THE EDGE AT THE PERFORATION.
REVERSE
IF USED FOR TRANSMISSION ABROAD THE ADDITIONAL POSTAGE REQUIRED
SHOULD BE SUPPLIED BY MEANS OF ADHESIVE STAMPS.
LETTER CARD
In philately a lettercard or letter card is a postal stationery item consisting of a folded card with a prepaid imprinted stamp. The fact that it is folded over gives the writer twice as much room for the message compared with a postal card. The message is written on the inside and the card is then folded and sealed around the edges. The recipient tears off and discards the perforated selvages to open the card.
The lettercard was first conceived by a Hungarian named Akin Karoly and introduced in Belgium in 1882. Private issues were used in Great Britain in 1887. The first official British letter card was issued in 1892. In Newfoundland
reply lettercards
were introduced in 1912 which included a small reply card.
UPRATED
Uprated with 1¢ stamp.
Year of issue is unknown. It was only
presumed
to be officially uprated. No further information was available.
CONDITION
In an otherwise good condition but the gum section has been stuck together.
The following text must accompany any text or photo taken from this page and limited use for non-commercial purposes only.

Texts and Images were taken from and courtesy of Exonumi.com
URL: http://www.exonumi.com/publish-SP.1.2175

| | |
| --- | --- |
| Disclaimer : | Exonumi does not responsible to verify the information and therefore has no legal standing. Visitors are encouraged to take precaution and do own's due diligence study before relying on the provided information. |