Malaysia - Panda Postal Card - Giant Pandas 9th Birthday Celebration (2015) 001904 MNH
Malaysia - Panda Postal Card - Giant Pandas 9th Birthday Celebration (2015) 001904 MNH
Pos Malaysia Berhad and Zoo Negara had jointly issued the Panda Postal Card set comprising 5 postcards with an imprinted stamp of Xing Xing and Liang Liang on 3 September 2015. This was in conjunction with the 9th birthday of the pandas which fell on 23 August.
The quantity for sale is limited to 10,000 sets at RM9 per set including GST. It was available for sale at all 13 General Post Outlets from 8 September 2015.
The art pieces of Xing Xing and Liang Liang featured, were drawn by the China Panda Master, Mr Liu Jin Quan.
5 of his artwork are featured on the limited serial numbered set of postcards by Pos Malaysia and Zoo Negara. They were prestamped with a 70 sen Panda indicia each.
First day of issue cancellation showed 3 September 2015 at ZOO NEGARA MALAYSIA.
INDICIA
Two distinct indicias were recorded. The indicia on the first postcard shows a printing colour error while second and third postcards show color different.
| | |
| --- | --- |
| | |
| Postcard 1, 2 & 3 | Postcard 4 & 5 |
MICRO PRINTING
The address lines were actually printed as micro text.

Interchangably, ZOO NEGARA and POS MALAYSIA.
PRICING
A set was sold for RM9.00 however on the accompanying cover, the price was stated as RM8.50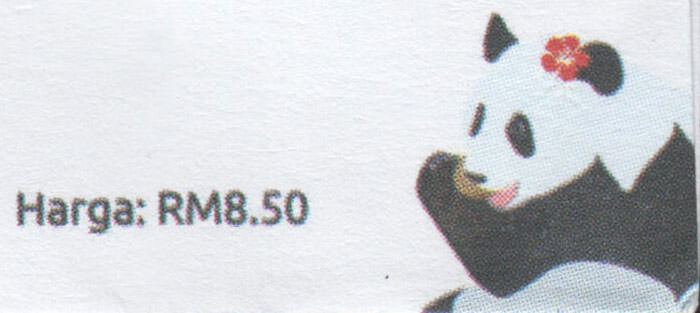 ​
The following text must accompany any text or photo taken from this page and limited use for non-commercial purposes only.

Texts and Images were taken from and courtesy of Exonumi.com
URL: http://www.exonumi.com/publish-SP.1.1991

| | |
| --- | --- |
| Disclaimer : | Exonumi does not responsible to verify the information and therefore has no legal standing. Visitors are encouraged to take precaution and do own's due diligence study before relying on the provided information. |