Malaysia : Thailand 2•0•1•3 World Stamp Exhibition - The Magnificent Heritage
Type
Stamp (Miniature Sheet)
Front Inscription
Jubli Intan Ratu Elizabeth II | The Diamond Jubilee of Queen Elizabeth II
Condition
Mint Never Hinged - Extra Fine
Malaysia : Thailand 2•0•1•3 World Stamp Exhibition - The Magnificent Heritage
The miniature sheet was a re-design from previuosly issued of The Royal Visit in 2012.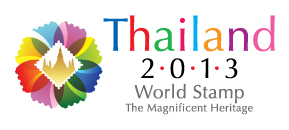 World Stamp Exhibition from 2-14 August, 2013, on the 130th anniversary of the launch of Thailand's postal service and the issue of the country's very first postage stamp.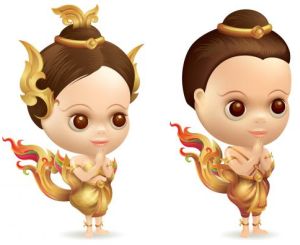 Kinnaree & Kinnorn
The official mascot for THAILAND 2013 – World Stamp Exhibition is adapted from Kinnaree, a half-bird half-woman character in Thai literatures, who lives in Himmaparn forest. She is perfectly beautiful with delicacy, full of happiness and joyfulness. The figure of Kinnaree is always found in architectural works, especially at the main entrance of a building to show the warm welcome and hospitality.
The following text must accompany any text or photo taken from this page and limited use for non-commercial purposes only.

Texts and Images were taken from and courtesy of Exonumi.com
URL: http://www.exonumi.com/publish-SP.1.1357

| | |
| --- | --- |
| Disclaimer : | Exonumi does not responsible to verify the information and therefore has no legal standing. Visitors are encouraged to take precaution and do own's due diligence study before relying on the provided information. |