Malaysia : Kuala Lumpur World Youth Stamp Exhibition 2014 (Autographed FDC x 7)
Malaysia : Kuala Lumpur World Youth Stamp Exhibition 2014 (Autographed FDC x 7)
AUTOGRAPHED FIRST DAY COVERS
BY STAMP ARTIST/DESIGNERS

The
2014 Kuala Lumpur World Youth Stamp Exhibition
(KLwyse)
takes place from 1 December until Dec 6 at the
Kuala Lumpur Convention Centre
in Kuala Lumpur – held in conjunction with
Visit Malaysia Year 2014
– touted as the biggest philatelic event in the world, the first-of-its-kind exhibition. It features over 300 stamp exhibitors from around the globe.
The
KLwyse
is organised by the Communications and Multimedia Ministry, Malaysian Communications and Multimedia Commission (MCMC), Philatelic Society Malaysia and POS Malaysia Bhd. This exbition also formed part of
29th Asean Stamp Exhibition
.
700 frames of stamp exhibits were on display. More than 30 trade booths had been set up by stamp dealers and postal administrations from around the world. Participating countries include Malaysia, Bangladesh, Lithuania, Azerbaijan, Namibia, Burundi, South Africa, Guinea, Guinea-Bissau, Mozambique, Solomon Islands, Togo, Uganda, Niger, Sao Tome and Principe, Maldives, India, United States, Canada, Singapore, Taiwan, South Korea, Indonesia, Kuwait, Oman, Mexico, Colombia, Brazil, Cuba, Spain, United Kingdom and the Philippines.
MCMC chief industry regulations officer Toh Swee Hoe says the exhibition commemorates 160 years of stamp usage in Malaysia. It is also a commendation of the country's rich postal history and its role in socio-economic development.
"
KLWYSE hopes to cultivate interest in philately as a hobby. The exhibition also serves as a networking arena among world renowned philatelists and will accelerate stamp development in Malaysia and the region,
" says Toh.
Commemorating the international event, Pos Malaysia launched six special sets of miniature sheets as part of the daily highlights. The six miniature sheets are
Heritage Building
which was released on 1 December,
160th Year of Postage Stamp Usage in Malaysia
(2 December),
Flora
(3 December),
Fauna
(4 December),
Cultural Dance
(5 December) and
Malay Folk Stories
(6 December).
1 December 2014:
Malaysia Day
Heritage Building - Bangunan Sultan Abdul Samad
2 December 2014:
Philately Day
160 Years of Postage Stamp Usage in Malaysia (1)
160 Years of Postage Stamp Usage in Malaysia (2)
3 December 2014:
Communication Day
Fauna of Malaysia - Orang Utans and Harimau Malaya
4 December 2014:
Postal Day
Flora of Malaysia - Hibiscus and Rafflesia Flowers
5 December 2014:
Youth Day
Malay Folk Stories - Puteri Gunung Ledang
6 December 2014:
International Friendship Day
Cultural Dance - Mak Yong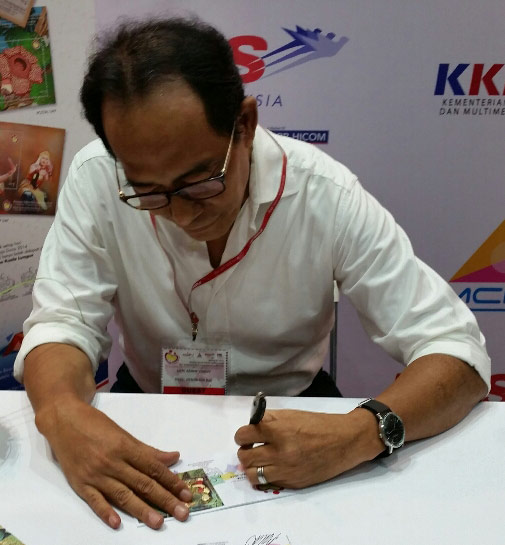 Dato' Azman Yusof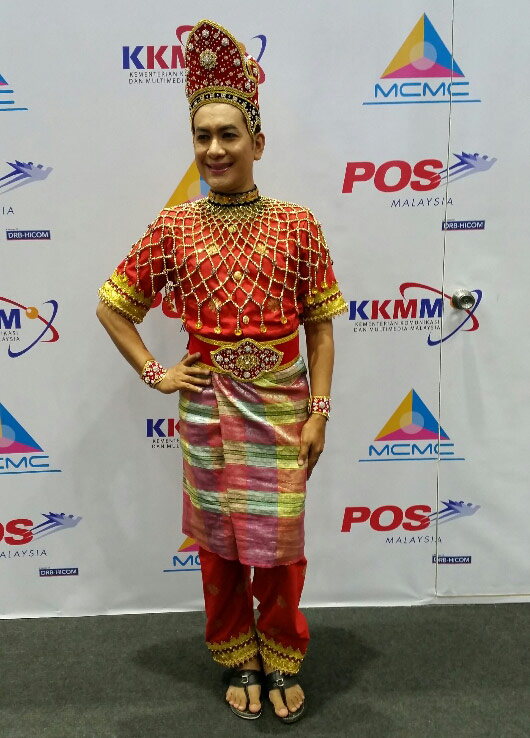 Rosnan, source for
Mak Yong's Dancer
Credits
Photos of
Azman
and
Rosnan
were taken from
myfdc.me
The following text must accompany any text or photo taken from this page and limited use for non-commercial purposes only.

Texts and Images were taken from and courtesy of Exonumi.com
URL: http://www.exonumi.com/publish-SP.1.1221

| | |
| --- | --- |
| Disclaimer : | Exonumi does not responsible to verify the information and therefore has no legal standing. Visitors are encouraged to take precaution and do own's due diligence study before relying on the provided information. |