Denmark : Ungdomskort (August until September 2020) DOT 1-99 TEMPORARY CARD U-kort Nødkort
Issuer's Name
Ungdomskort, DSB
Issuer Type
Transportation Company
Card Type
Transportation Card
Material
PVC / Common Material
Dimension
85.60 × 53.98 mm
Name on Card
Xxxxx Halim Xxx Xxxxx Rahman
Card With Chip?
<< NO CHIP >>
Card Was Signed?
<< NOT SIGNED >>
Denmark : Ungdomskort (August until September 2020) DOT 1-99 TEMPORARY CARD U-kort Nødkort
If the Ungkomskort did not arrived on time by mail, customer can call the customer service at 70131417 and the customer service will arrange for a temporary card pick-up from the machine available at the train station. Customer will receive an SMS with the code to punch in at the machine.
Youth cards for 16-19 year olds and out of education - 22.20 kr. / day.
Student and doing youth education - 12.49 kr. / day.
Higher education - 22.20 kr. / day. (from 1 January to 31 July 2020) AND 20.20 kr. / day. (from 1 August to 31 December 2020)
Valid for zone 1 to 99.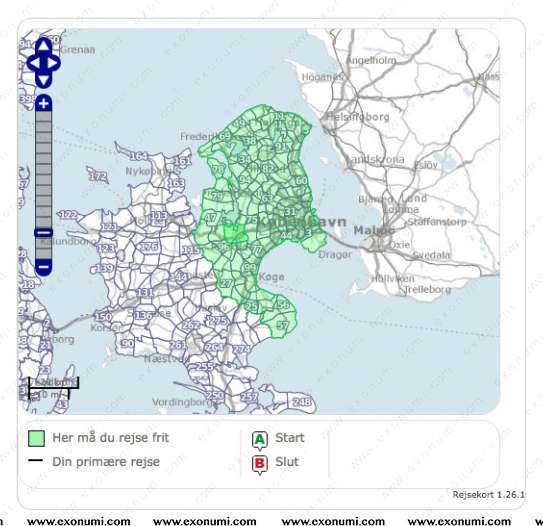 PRICE FOR 2020
Youth cards are issued for a period of at least 30 days for a DKK666.00 (and later, DKK606.00)
Advantages of Youth Cards
Permit holders to travel unlimited throughout the tariff / zone group in which he lives.
Permit travel in other fare areas / zone groups for children's rates, which at most traffic companies is about half the price of an adult ticket.
Travel across fares / zone groups with bus for children's fare, which is about half the price of an adult ticket for most traffic companies.
Permit holders to travel across tariffs / zone groups by train and receive discounted train tickets throughout the country (at DSB and Arriva).
Permit holders to get discounted travel across the country by the buses.
The following text must accompany any text or photo taken from this page and limited use for non-commercial purposes only.

Texts and Images were taken from and courtesy of Exonumi.com
URL: http://www.exonumi.com/publish-PC.1.140

| | |
| --- | --- |
| Disclaimer : | Exonumi does not responsible to verify the information and therefore has no legal standing. Visitors are encouraged to take precaution and do own's due diligence study before relying on the provided information. |