Denmark : Coop Bank Visa Dankort Debit (2018)
Issuer's Name
Coop Bank A/S
Material
PVC / Common Material
Dimension
85.60 × 53.98 mm
Name on Card
XXXXX RAHMAN
Card Number
4571 6620 XXXX 6208
Card With Chip?
<< WITH CHIP >>
Card Was Signed?
<< NOT SIGNED >>
Denmark : Coop Bank Visa Dankort Debit (2018)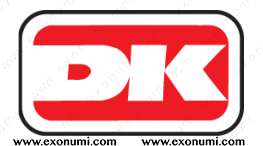 The Dankort is the national debit card of Denmark. Today it is usually combined with a Visa card and functions as a credit card abroad.
The first Dankort was issued by
Pengeinstitutternes Købe- og Kreditkort
in September 1983. In 2001 Dankort A/S was founded, and it took over the rights to the Dankort in January 2001.
Co-branded Dankort-Visa cards are very common in Denmark and do not carry the bigger fee for merchant, as Danish merchants treat them as regular Dankort cards within Denmark.
The following text must accompany any text or photo taken from this page and limited use for non-commercial purposes only.

Texts and Images were taken from and courtesy of Exonumi.com
URL: http://www.exonumi.com/publish-PC.1.121

| | |
| --- | --- |
| Disclaimer : | Exonumi does not responsible to verify the information and therefore has no legal standing. Visitors are encouraged to take precaution and do own's due diligence study before relying on the provided information. |